Sage - Gold - Ivory
Great for: Year-round indoor or outdoor wedding themes
Hints for pulling it off: With this type of versatile color combo, lean on seasonal weather and your site to inspire the decor. Be cautious of trying to pull off this soft color combo in a place that's decked out in dark colours (think: carpet and wallpaper) You might end up spending more on decor than originally intended!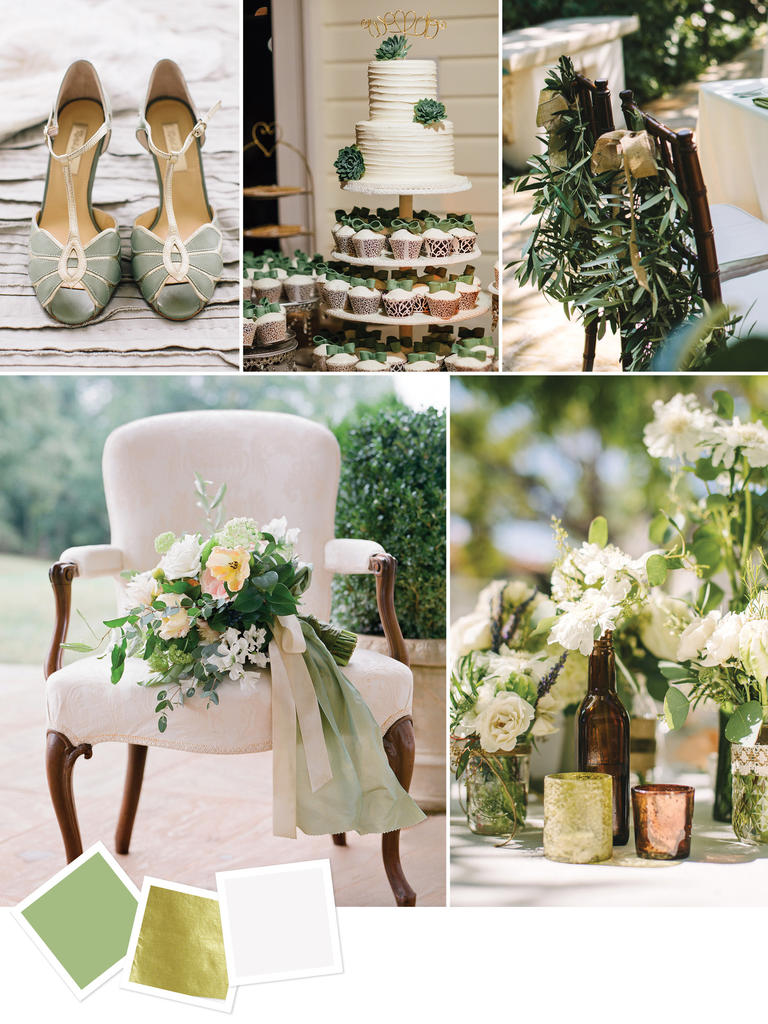 Gold - Peach - Green
Great for: Outdoor summer wedding themes
Suggestions for pulling it away: Letting Mother Nature's greenery encircle this color palette is the easiest way to go—an open air site or even a clear tented reception space feels enclosed and private but still joined to the outdoors.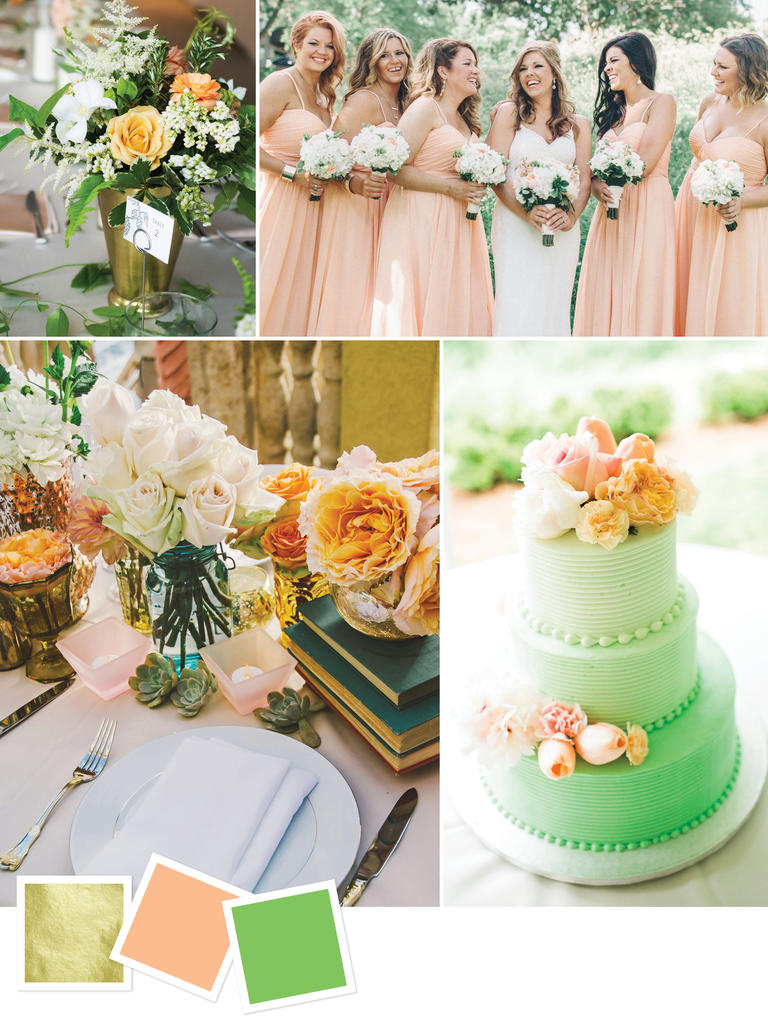 National
Cinnamon - Yellow - Beige
Good for: Tasteful fall wedding subjects
Hints for pulling it off: Conventional wedding elements accentuate the imperial Spanish vibe that comes from this colour combo, like a tall, tiered cake and classic place settings, complete with place cards, chargers and gold -rimmed glassware.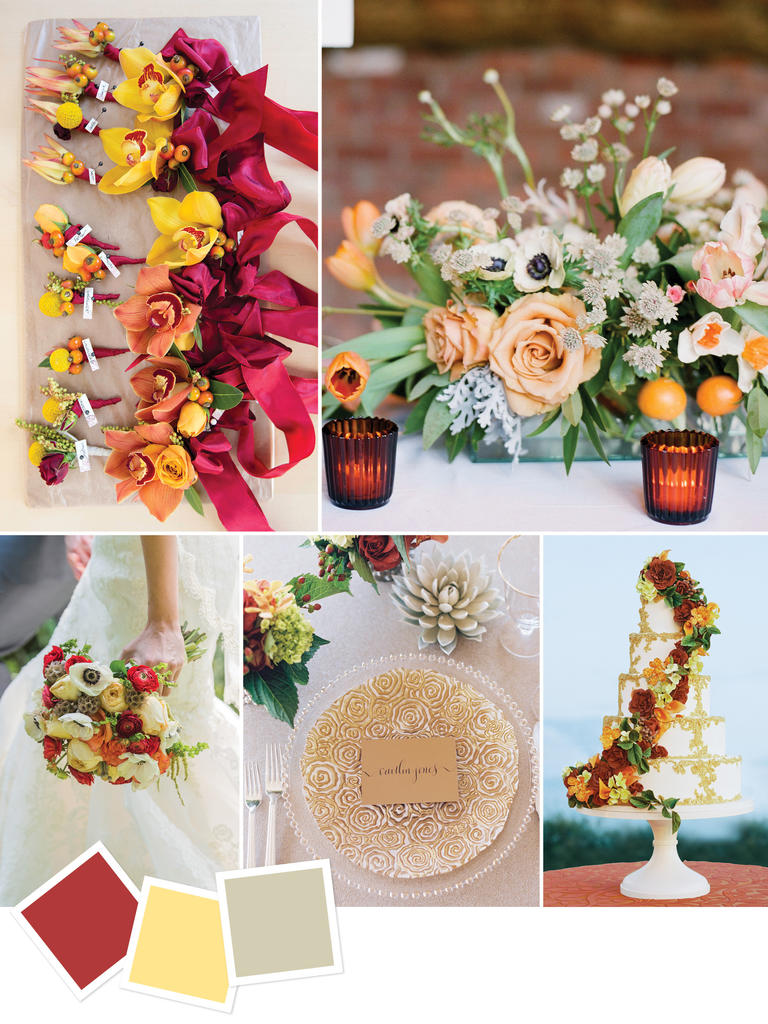 Yellow - Gray - Silver
Great for: Modern fall wedding subjects
Tips for pulling it away: Pair with graphic prints, clean lines and slick style elements to maintain the appearance modern. With silver mercury glass votives, choose concrete-textured grey accents, and for something more glamorous, place your table for an industrial space.